By Austin Ross

 

One of the initial catalysts for my enthusiasm in learning the art of free flight was the potential to gain new perspectives on my home here in the Sea To Sky region of Coastal British Columbia. Having spent most of my life exploring these mountains on foot (or on skis during the winter), having the skill set to fly above the terrain has given me a whole new appreciation for my backyard and the natural world in general.

 

This past summer I got busy solving a puzzle that I'd been working on for the last few years; would it be possible to leave from my backdoor, walk into the forest, climb the mountain above my street and fly down to the valley below? After some careful planning and a few scouting missions I discovered a nice bluff overhanging a steep cliff at 925m that faces East and gets warm morning light. It was now a matter of putting my gear together, finding a route up the steep hillside to the prospective launch and waiting for ideal wind conditions...

One morning after a cup of coffee, I put my 16m paraglider into my pack, laced up my

AKU Rocket DFS GTX

shoes and started through the old growth just as the morning sun climbed into the sky.

The hike was steep and unforgiving as I made my way through dense alders and rugged talus slopes before the final push up long granite slabs I nicknamed "the sidewalk in the sky." At last I was in position to make my dream of the backyard flight become a reality.

 

I waited for a gentle breeze to inflate the wind sock I had positioned and when the moment was right, I lifted my wing and ran for the edge of the cliff. After only a half dozen steps I was lifted into the morning air and plucked from the mountainside. I let out a howl and got busy soaring the ridge back and forth looking for thermal lift and taking in the beauty of my surroundings. A group of feathered friends circled next to me high above our town as if they had accepted me as one of their own (if only for a few minutes). On this first attempt I flew for almost an hour before making my way down to the field and touching down gently in the grass. I packed up my wing and slung my pack over my should and within 5 minutes I was back at my front door with a smile on my face from ear to ear. It was time to hit the river for a dunk to cool down after the hike and as I sat drying in the sun I was able to stare up at the hillside with a whole new appreciation... Wow, another amazing day in paradise!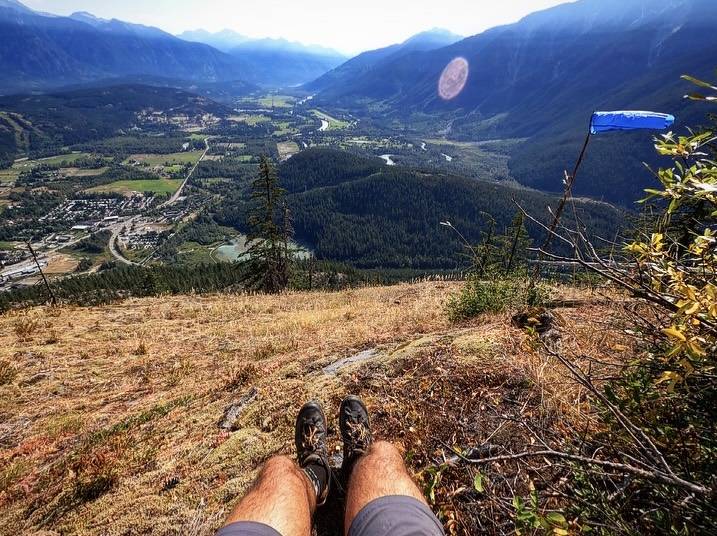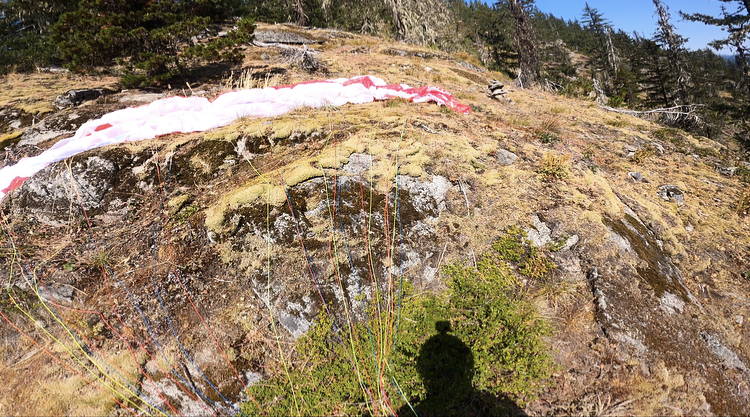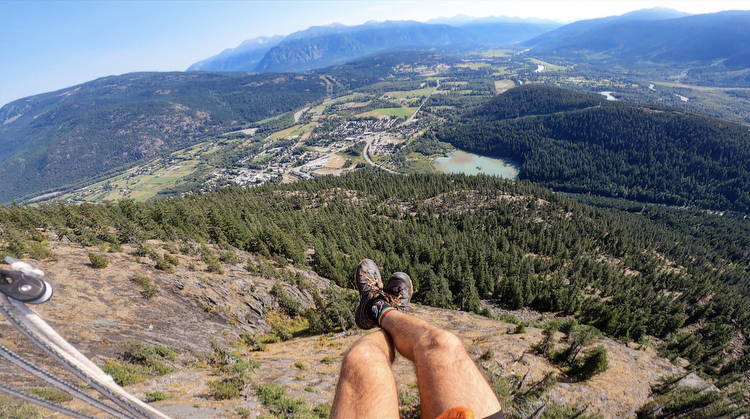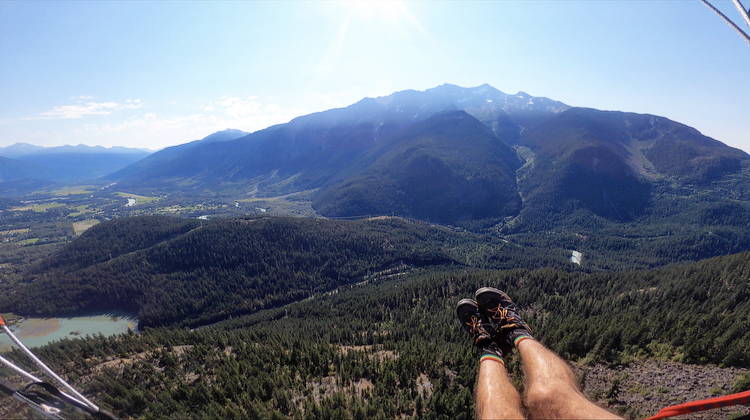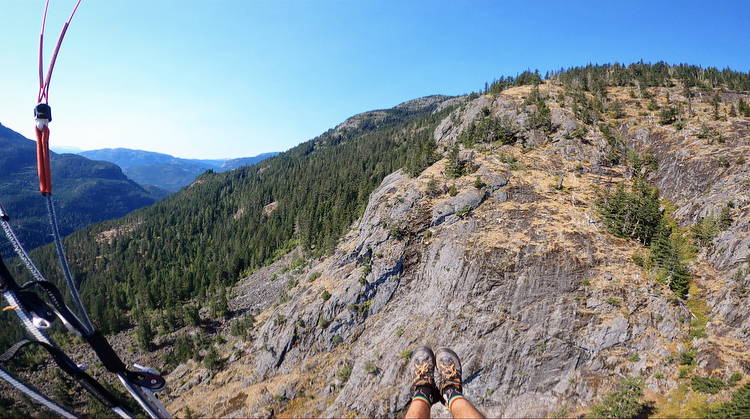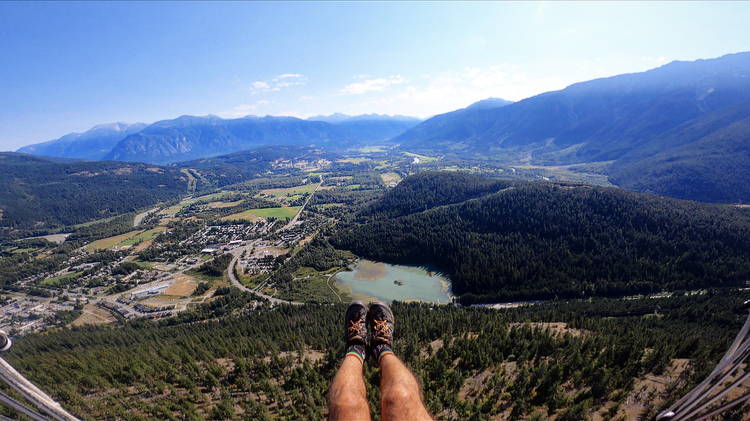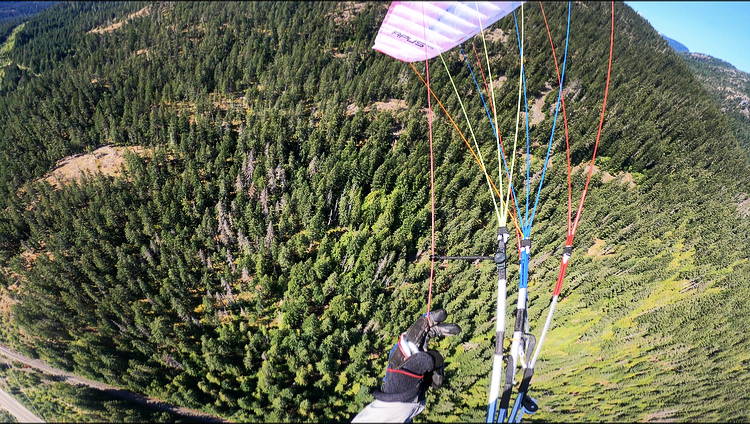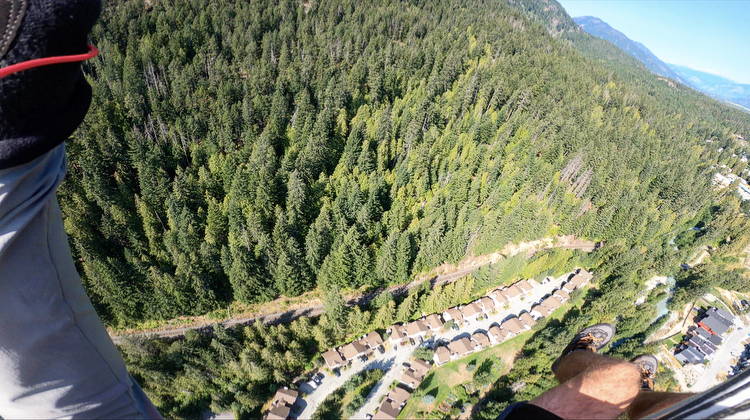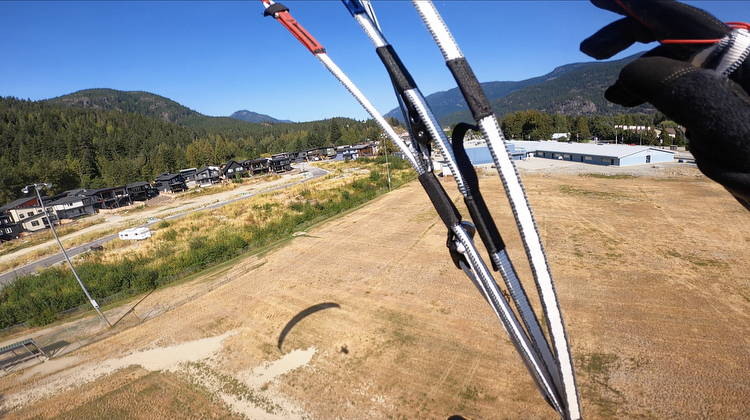 ---
---